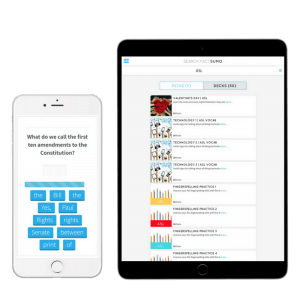 FactSumo is a digital learning player for everything you have to learn.
On the subway, in line for a coffee, or at home.
That's where you find the moments to study.
Between your first attempt and the exam. Every moment matters.
How much time you spend studying determines if you pass on the first try.
Practicing, little and often has a big impact.
Immediate corrective feedback gives you a chance to learn from your mistakes, and another chance to get it right.
Seeing your progress builds your confidence and lets you see what's possible.
Stay curious!