Learn the Periodic Table of Elements
Learn to Read the Periodic Table of Elements
FactSumo's deck model is a great way to break down the memorization of the Periodic Table of Elements. The quizzing module allows a student to learn at their own pace, as this is often a difficult topic to wrap your head around, even offering simple hints to help guide them in not only answering correctly, but internalizing a real-life quality of the element.
Learn on the go
Explore our Science library
We have over 1000+ science facts in our app.  All of them are categorized by topic and easy for you to learn. Start today.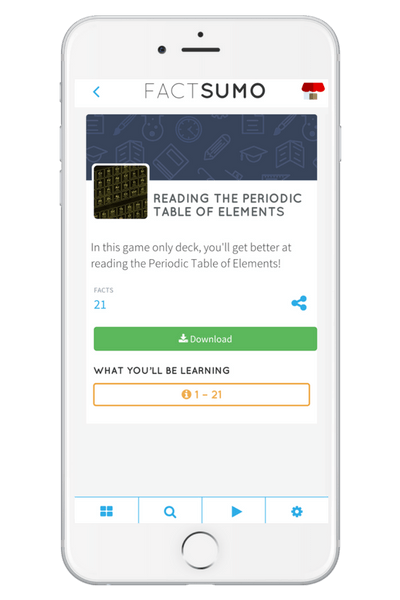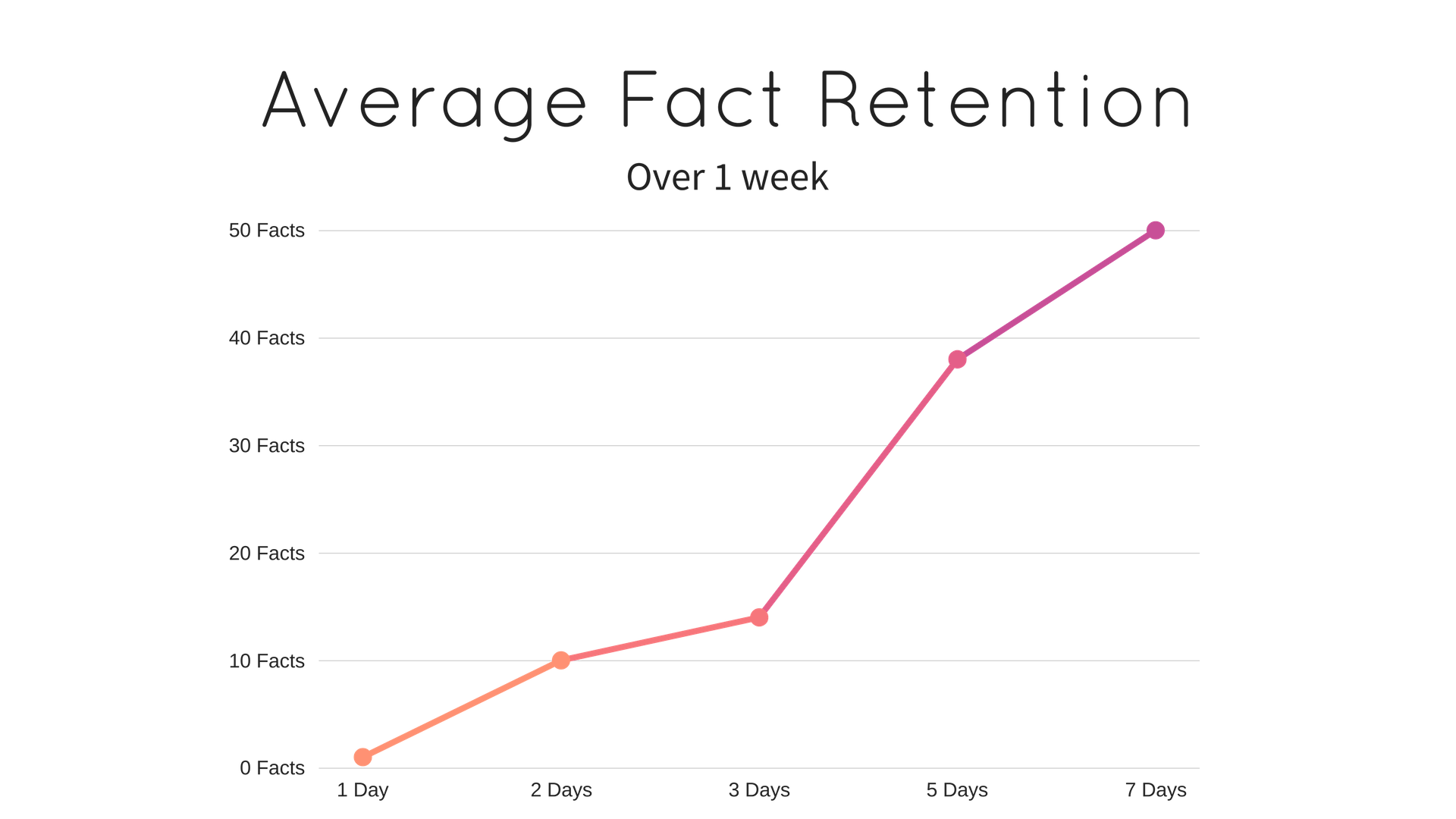 Expedite Your Learning
On the subway, in line for a coffee, or at home. That's where you find the moments to study. Between your first attempt and the exam. Every moment matters. How much time you spend practicing determines if you pass on the first try. Small steps make a big impact. Seeing your progress builds your confidence and lets you see what's possible. Seek it, crave it, live it.