How To Join My Teacher's FactSumo Class
Step 2: Sign up for an account (new users)
Already have a FactSumo account, just log-in.
Click the "Join your Class" button
Note: We recommend signing up using your school e-mail address.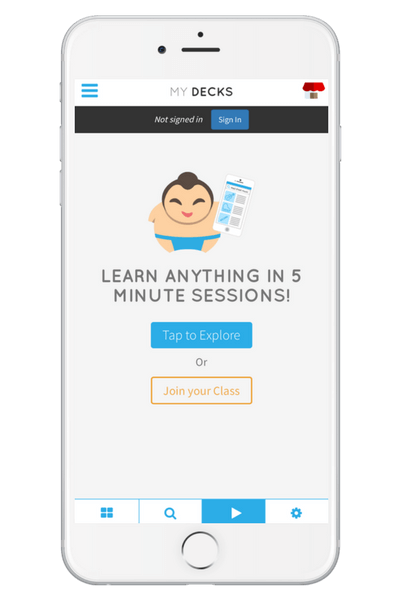 Step 4: Start studying!
Everything your teacher wants to learn will display on your phone - in one place and right at your fingertips.
Click on a deck and start studying.
FactSumo is available for free as long as you want, with upgradeable plans for saving your progress and organization-wide use. Students part of a school-wide program will be automatically upgraded.
Please let us know if you need any additional help by contacting us at [email protected] We are here to help!